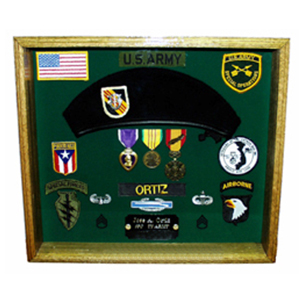 Army Shadow Box - 14x18
This shadow box does not include a flag holder, which allows more room to display service member's ranks, patches, insignia, etc. This shadow box makes a wonderful presentation for a going away, retirement, or remembrance gift. It also includes an engraving plate to commemorate the soldier's service. Made in the USA by veterans.
Enter your personalized message after you click 'Add To Cart'.